EXPERIENCE
I am an attorney and the founder of Nardiello Law PLLC. I help clients solve legal problems involving intellectual property law and business and commercial litigation throughout the United States. My goal is to always move my clients' business objectives or personal lives forward as quickly as possible without being hindered by oftentimes frustrating legal steps or procedures.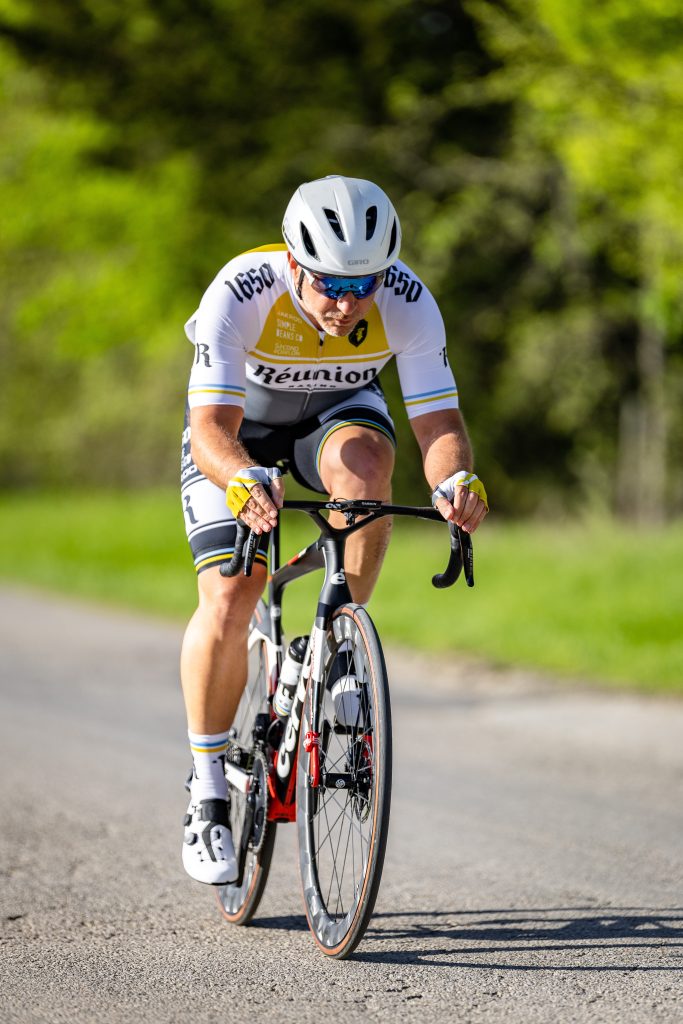 I am also a competitive cyclist and often participate in U.S.-sanctioned races throughout the year. I've found that the mental toughness required to push your body to the limit translates well to representing clients in usually challenging and stressful situations.
Intellectual Property and Business Litigation
I have helped clients enforce and defend their rights in federal and state courts in hundreds of disputes around the country. I represent clients in lawsuits a variety of intellectual property and commercial litigation lawsuits: unfair competition, trademark, and copyright infringement, false advertising, breach of contract, breach of license, trade secret misappropriation, civil fraud, rights of publicity, and privacy infringement, and defamation. Using my experiences representing some of the most well-known companies globally, I help clients of all sizes and individuals navigate the frustrating process that lawsuits create while helping clients achieve their objectives.
Trademark Portfolio Management and Brand Enforcement
I have managed, protected, and enforced large trademark portfolios for some of the world's most well-known companies. I bring these experiences to help clients of all sizes with their trademark and copyright management needs (registrations and portfolio strategy). Also, I regularly help clients with their brand enforcement strategies using various methods, from drafting cease and desist letters to partnering with the Customs & Border Protection (CBP) to prevent trademark infringement at the U.S. border. In many cases, a well-planned trademark portfolio strategy can result in a lower risk of future litigation.
eCommerce and Internet Law
I work to resolve clients' challenges that arise from engaging in commerce over the Internet. There are special challenges that individuals and businesses face when using a third-party platform to sell products, such as Amazon. I help Amazon sellers resolve disputes with Amazon by counseling them on how to avoid seller account suspensions and how to get their accounts reinstated as quickly as possible to get them back online.
I also assist clients in resolving Internet Minimum Advertising Price Policy (IMAP or MAP) disputes among manufacturers and sellers, which frequently occur online. MAP complaints on Amazon are usually brought under the guise of intellectual property complaints and result in suspensions. I help clients persuade the complaining parties to withdraw their complaints and enable my client to get reinstated on Amazon or other third-party Internet marketplaces.
Additionally, I resolve online counterfeiting issues and legal conflicts with competitors.
I help clients recapture their domain names from squatters who attempt to hold the properties hostage in exchange for a fee. This is done through non-litigation methods, if possible, including filing a UDRP proceeding at WIPO.
Foreign Associate IP Services
I have years of experience maintaining and enforcing the U.S. trademark portfolios of the largest and most well-known companies in the world. I have led teams of trademark attorneys, paralegals, and IP administrators to deliver specialized services to IP attorneys across the globe, including in Japan, Western Europe, and Scandinavia.
My international colleagues trust my teams and legal advice with their most valued clients in their home countries. These clients include the most recognizable global brands in various industries, including the automotive, video game, computer peripheral, optical, imaging, medical equipment, and semiconductor manufacturing equipment industries.
Besides having managed trademark portfolios over 5,000 marks, I represent companies and individuals at the U.S. Trademark Trial and Appeal Board (TTAB) to oppose applications or cancel the registration of threatening, competitive trademarks. The TTAB is a specialized administrative tribunal with its own specialized rules, timelines, and procedures. I have represented clients in over 85 different proceedings at the TTAB.
Internet and Social Media Defamation
My practice also involves helping businesses and individuals who have been harmed due to false statements made online—either through email, social media and blog comments, and online reviews. These wrongs go under several different names: cyber defamation, Internet libel, etc.
These days, nearly all businesses can be reviewed online on many websites, such as Google, Amazon, Facebook, and Yelp. I help clients who have been the target of false statements, whether made with the intention to harm or not, to fight back against these attempts to damage a business's or person's good name. Sometimes, competitors will post defamatory statements to cripple a business for their own benefit. This is also known as trade libel, and I help clients stop these defamatory attempts before they can do further damage.
Law firm practice experience
Morgan & Finnegan, LLP (New York, New York)
Locke Lord, LLP (New York, New York)
Bell Nunnally & Martin, LLP (Dallas, Texas)
EDUCATION
J.D., New York Law School, 2001 (Alumni Association Award for Excellence in Criminal Justice Administration)
B.S., The College of New Jersey, 1997 (R.O.T.C. Award for Excellence in Military Studies)
LICENSING & ADMISSIONS
New York State Bar
Texas State Bar
United States District Courts for the Northern, Eastern, and Southern Districts of New York
United States District Courts for the Northern, Eastern, and Southern Districts of Texas
United States District Court for the District of Colorado
United States Supreme Court
REPRESENTATIVE CASES AND CLIENT ENGAGEMENTS
On behalf of Rolex SA in preventing the sale of counterfeit watches containing non-genuine parts.
On behalf of famous photography company Nikon Corporation, USPTO TTAB appeal granted reversing examiner's refusal to register the MMD mark for "laser scanners for industrial inspection and for geometrical measurement" in the presence of a similar MMD & Design mark based on sole du Pont factor, "channels of trade." In re Nikon Corporation, (Trademark Trial & Appeal Board 2017).
On behalf of Lorillard Tobacco Company in preventing R.J. Reynolds Tobacco from using the term "Pleasure" in connection with the advertising and promoting tobacco products. Lorillard Tobacco Co. v. R.J. Reynolds Tobacco Co., 2011 NCBC 30 (North Carolina Business 2011).
Managed and enforced U.S. trademark portfolio for NIKON Corporation.
Managed and enforced U.S. trademark portfolio for SUBARU Corporation.
Managed and enforced U.S. trademark portfolio for SEIKO EPSON Corporation.
Managed and enforced U.S. trademark portfolio for SEGA Corporation.
On behalf of client adipose-derived stem cell products manufacturer, successfully defended client in a lawsuit concerning unfair competition, trademark infringement, as well as incipient patent infringement and related antitrust issues; case litigated and settled enabling client to operate and sell products in the U.S. without future legal threat by a competitor. Vet-Stem Inc. v. Medivet America, Inc. 10-cv-1492-LAB-POR (S.D.C.A. 2010).
On behalf of luxury apparel designer Romona Keveza, defeated competitor's motion for a preliminary injunction and temporary restraining order (TRO) preventing the use of the "BE YOUR OWN BRIDE" mark. Romona Keveza Collection LLC v. David's Bridal, Inc., 17-cv-04393-GBD (S.D.N.Y. 2017).
On behalf of record company Transcontinent Record Sales, defeated a motion to dismiss the client's claims for common law copyright infringement under New York law for the client's license of a sound recording performed during the Superbowl XLVII halftime show. Transcontinent Record Sales, Inc. v. Secretly Canadian, Inc. and The Numero Group, LLC, Index No. 901170/2017; (N.Y. Sup. Ct., Commercial Division).
On behalf of online video and education company RV Savvy, Inc., favorably resolved trademark infringement lawsuit and motion for TRO for a client having only common law trademark rights (no registration).
A lawsuit brought by a competitor seeking damages and declaratory judgment. The client successfully prevented the competitor from using "RV 101" as a trademark. National Indoor RV Centers, LLC v. RV Savvy Productions Inc. et al., 4:20-cv-00482 (E.D.T.X. 2020).
Obtained exceptionally favorable settlement for client in trademark infringement and unfair competition action involving a question of ownership of trademarks and validity of licenses in business sale dispute. Crescent Services Inc. et al. v. Rochester Portable Specialties 5:16-cv-00352 (N.D.N.Y.2016)
On behalf of Louisiana Lighting, LLC, in defeating a motion to dismiss the client's counterclaims for abandonment and non-use of the asserted trademark in TTAB proceedings. (USPTO TTAB Opposition No. 91217535).
On behalf of AgriStar Meat & Poultry, defeating a motion to dismiss all trademark, copyright, and false advertising claims brought on behalf of major kosher meat producer in a far-reaching counterfeiting scheme.
On behalf of Ross Stores, Inc., in dismissing claims of copyright infringement on print designs brought by "copyright troll."
On behalf of Bohoo.com (UK), successfully defended enforcement of copyright, trademark, trade dress, and advertising claims for the alleged copying of embroidery on cowboy boots.
On behalf of the client retail electronics company, won a motion for contempt in a copyright infringement matter brought by Bob Marley's estate against the client's alleged use of Bob Marley's image on consumer electronics packaging.
PUBLICATIONS & PRESENTATIONS
"COVID-19 Changes Affecting U.S. Intellectual Property Filings and Proceedings," March 18, 2020
"Using U.S. Trademark and Design Law to Give Companies a Competitive Advantage," presentation (Helsinki, Finland 2018)
"Enforcement Against Gray Market Goods," Industry Today, July 26, 2019
"1 Year Since B&B Hardware," Law 360, March 23, 2016
"Listen: Redskins (May) Lose Trademark Protection," 570WSYR, June 18, 2014
"IP Litigation Tactics and Strategies for Foreign Companies Seeking to do Business in the U.S.," Federal Bar Association, June 2013
"3 Lessons from Apple's iPhone Trademark Loss in Brazil," Law360, February 2013
"Impact of the Red-Sole Shoe Case on the Fashion Industry," Lexology, September 2012
Presentation on IP protection for apparel and color trademarks, Federal Bar Association, October 2012
"The Innovation Design Protection and Piracy Prevention Act," Locke Lord, LLP AdMark Buzz, October 2011
PROFESSIONAL AFFILIATIONS AND ACHIEVEMENTS
Selected, by Peer Review for Inclusion in Super Lawyers Directory 2016-2019 for Intellectual Property Litigation.
Selected, Super Lawyers–Rising Stars Edition for Intellectual Property Litigation, 2012–2014.
Federal Bar Association, past Chair of Trademark Section (National); past Chair of Intellectual Property committee, (SDNY Chapter); past Treasurer (SDNY Chapter); past Editor, IP Legal Newsletter (National).
International Trademark Association (INTA), Member.
Selected committee member, INTA Harmonization of Trademark Law and Practice Committee.
Selected committee member, INTA Free Trade Subcommittee.
Innovation American Inn of Court, member
Dallas Bar Association, member
Legalink, member